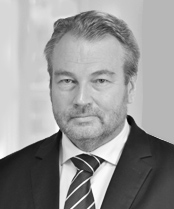 Diplom-Kaufmann
Dr. rer. pol. Peter H. Happe
Steuerberater
Fachberater für internationales Steuerrecht
Certified Public Accountant - C.P.A. (State of New York)
---
GHM GmbH Steuerberatungsgesellschaft is legal successor to Dr. Peter Happe Steuerberatung, Cologne, and was founded by Dr. Peter Happe. GHM GmbH Steuerberatungsgesellschaft is the German-based communicating tax firm of GHM Partners AG, Zug, a Swiss firm of tax advisors likewise co-founded by Dr. Peter Happe.

Under the name GHM Partners, a total of 14 professionals (tax advisors, Swiss tax experts, trustees, lawyers and notaries), and a back-office of 10 specially qualified members of staff who work in Germany (GHM GmbH Steuerberatungsgesellschaft) and in Switzerland (GHM Partners AG), cooperate across bordersin the area of international law and international tax law.
---
Dr. Peter Happe studied for a "Diplom-Kaufmann" degree in business administration at the University of Münster (top 5% of his class), subsequently acquiring his doctorate (Dr. rer. pol., summa cum laude) at the University's Institute of Auditing under the supervision of Prof. Dr. Dr. h.c. Jörg Baetge. In 1998, Dr. Happe was granted the occupational title 'Steuerberater', entitling him to provide advice on German taxes in a professional capacity.

Dr. Happe attended classes in taxation and business law at a university in New York City, where he also worked as a tax advisor and CPA assistant. In 2000, Peter Happe was appointed Certified Public Accountant by the State of New York.

Before becoming self-employed, Dr. Peter Happe worked for many years with the international law firm Clifford Chance and was a tax partner of the law firm Dewey Ballantine. He was also Chief Financial Officer and member of the board of a private equity fund management Company with almost 1 bn. assets under management in Zurich, Switzerland.

Dr. Peter Happe focuses on German and international corporate and partnership taxation. He also has extensive experience in advising high net-worth private individuals, health care professionals, hospitals and institutions, as well as charitable organisations and domestic and foreign trusts.

Having spent long periods living abroad and working in an international environment, Peter Happe's main focus is now on international taxation.
In view of his sound knowledge and long-standing experience in this area, Peter Happe was appointed 'Specialist Consultant for International Tax' by the Chamber of Tax Advisors in May 2010.

After qualifying in 2011, Peter Happe was also appointed "Specialist Consultant for Corporate Succession " by the German Tax Advisor Association (Deutscher Steuerberaterverband e.V. - DStV) in 2011.
He also was appointed "Specialist Consultant for the Healthcare Sector" by the German Tax Advisor Association (Deutscher Steuerberaterverband e.V. - DStV) in 2017.

Dr. Peter Happe has worked as a lecturer at the Federal Fiscal Academy, the Zeppelin University Friedrichshaven and at the University of Dresden, and he has published numerous articles on tax law and tax accounting as well as accounting under IFRS and US-GAAP.

Dr. Happe is also a member of the corporate advisory board of the real estate fund initiator "HABONA", based in Frankfurt/Main, www.habona.de, as well as a member of the board of the "Jörg Baetge Stiftung.Home4Education", Münster, www.baetge-foundation.org, and was on the board of trustees of the "Bürgermut" Foundation, Berlin, www.buergermut.de, whose founder and chairman of the board of trustees was the entrepreneur, former member of the Bundestag and Berlin Senator for Economics, the late Elmar Pieroth. The partner of the "Bürgermut" foundation was former Federal President Richard von Weizsäcker.
Memberships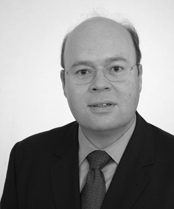 Dr. Johannes Mittermaier, LL.M.
Rechtsanwalt
Attorney-at-Law (New York)
Certified Public Accountant (New York)
Education / Career
Study of Law and Economics at Universität Bayreuth (Dr. rer. pol.) and New York (LL.M. - New York University; Certificate of Advanced Graduate Study in Public Accounting – Pace University Lubin School of Business)
Over 20 years of practice in international tax and legal consulting in the U.S. and Germany, thereof twelve years with KPMG in New York and Frankfurt including Head of U.S. Desk Tax
Focus
U.S. tax and German international tax law; including treaty law and transfer pricing
Tax planning for and restructuring of U.S. inbound and outbound investments; including mergers and acquisitions
U.S. estate planning and administration including trusts
Publications
Chapter on partnership taxation in the U.S. in Personengesellschaften im Internationalen Steuerrecht [International Partnership Taxation]; Editors Wassermeyer/Richter/Schnittker, Verlag Dr. Otto Schmidt, Cologne, 2010 und 2nd Ed. 2015
Chapters on taxation of individuals and taxation of partnerships in German Tax Guide; Editor Amann, Kluwer Law International, The Hague, 2001
Personengesellschaften im Verhältnis USA-Deutschland, [Partnerships in the U.S.-German Setting], Physica-Verlag, Heidelberg 1999
Other / Memberships
AICPA – American Institute of Certified Public Accountants
IFA – International Fiscal Association
IBA – International Bar Association
Association of the Bar of the City of New York.
Deutscher Verein New York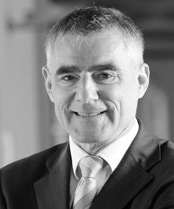 Dr. rer. nat. Diether Tillmann
Graduate physicist
Management consultant

Dr. rer. nat. Diether Tillmann, graduate physicist, is partner with in Cologne. Before that he was among other positions partner of the globally acting consulting company Simon, Kucher and Partners in Bonn, and worked for Kienbaum in Düsseldorf.
Prior he was in two other consultancies in Cologne and in Paris. As scientific assistant to Prof. Dr. Kisker at the Heinrich-Heine-Universität in Düsseldorf he received his doctor's degree in 1991 after finishing his exam in physics in 1988. Dr. Tillmann has a strong focus on transfer pricing and its documentation.
Dr. Tillmann held lectures and seminars at Managementforum and Management Circle. He is author of numerous articles of economic themes and co-author of several books dealing with strategy and marketing subjects.
Among his main activities is the consultation of medium sized and big companies, mainly operating globally in the area of investment goods, concerning all questions of strategy, marketing, sales, and pricing. In addition, he advises many companies in mainly technological industries.
In all cases the objective is to enhance the value of the companies through optimizations mainly on the turnover side. In this area Dr. Tillmann has gained more than 20 years of wide expert knowledge. Dr. Diether Tillmann speaks German as mother tongue, business fluently English and French.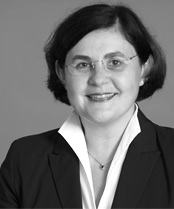 Dr. Fabienne Kutscher-Puis, LL.M.
Rechtsanwältin
Fachanwältin für Internationales Wirtschaftsrecht
Our cooperation partner Dr. Fabienne Kutscher-Puis, LL.M. is admitted to the Düsseldorf Bar and the Paris Bar and is also a certified lawyer for International Business Law. Before the establishment of KUTSCHER-PUIS | LEGAL in Düsseldorf she worked for the law firms Hogan Lovells, Düsseldorf and Paris, as well as for Lang & Rahmann, Düsseldorf.

The law firm KUTSCHER-PUIS | LEGAL has been specializing in commercial and corporate law in French-German relations for years and provides legal services in all other legal fields. KUTSCHER-PUIS | LEGAL assists, among others, French speaking companies in structuring their export and sale transactions, establishing branches and performing acquisitions in Germany. Furthermore, the firm advises German companies on their strategic orientations for their commercial activities in France.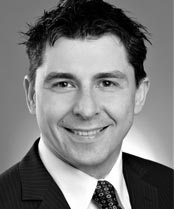 Martin Figatowski, LL.M.
Rechtsanwalt
Steuerstrafverteidiger
Our cooperation partner Martin Figatowski, LL.M. is a lawyer and partner of GTK Rechtsanwälte Klein Figatowski Todtenhöfer, Bonn. Mr. Figatowski is specialized in the areas of criminal tax law and tax procedure law. At the same time, he advises on all aspects of tax law, with a special focus on the taxation of block-chain-based business models and cryptocurrencies.
Mr Figatowski has been working as a lawyer again since 2020. Prior to this, he had been working since 2013, initially in the higher service of the North Rhine-Westphalian tax authorities, among other things as head of the tax investigation department and in the criminal case and fine department, and as a tax consultant in the North Rhine-Westphalian regional tax office for the areas of real estate transfer tax and valuation law. Following his move to the Federal Central Tax Office (BZSt), he was responsible for the BZSt's fines and criminal cases department (including the prosecution of tax-driven stock exchange transactions such as Cum/Ex and insurance tax evasion) as a consultant and provisional head of department.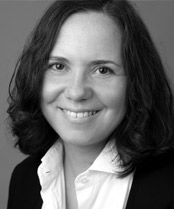 Guénolée Riboulet
German Chartered Accountant
Guénolée Riboulet has broad experience doing buy-side due diligence, supervising closing audits and managing vendor assistance projects – both for strategic and private equity investors, as well as for businesses and consortiums of all sizes. An expert in her field, Guénolée Riboulet also has the required skills for auditing annual financial statements in an international context.
We are pleased to offer you this service in close collaboration with
CAFRAL GmbH Wirtschaftsprüfungsgesellschaft
, an audit firm with which we have a cooperation partnership.
Before working for GHM and founding CAFRAL, Guénolée Riboulet spent eight years at KPMG and was employed by MAZARS for nine years. Most recently, she ran her own accountancy practice where she focussed mainly on performing annual audits and providing transaction services.
Guénolée Riboulet is bilingual in German and French and also speaks fluent English.